Banking Financial Services and Insurance (BFSI)
Spearheading the Contact Center and Telephony Solutions Industry since its inception, Phonon offers a wide range of telco-grade solutions for enterprises to bridge the gap between marketers and customers as well as optimize their call center resources.
Phonon offers a comprehensive portfolio of telephony solutions that fits the needs of enterprises in the Banking, Financial Services and Insurance sector.
The innovative and tailor made telephony solutions can easily be integrated with existing online banking and financial infrastructure – viz payment systems, customer database, CRM systems etc. It also helps the organizations to evolve with their customer experience while meeting all the industry compliance.
Comprehensive List of Telephony Solutions

Click to Call
ATM to Call
SMS to Call
Missed Call to Callback
Virtual Numbers

Automated Outbound Dialer
Click2Video
Missed Call Alert
CCNow (Call Center ACD Solution)
CC Payment Collection System

Automated Interactive Voice Response (IVR)
Bulk SMS (Pull-Push)
Auto Dialer Services
Few Working Illustrations
ClicktoCall / SMStoCall
TRAI Complaint
Auto-Queuing mechanism Multilingual Message Support
Real Time and Exhaustive Reporting Interface Customized Call Handling (based upon key-pressed events)
Campaign Tracking and Reporting
Readymade APIs and Widgets
Geographically Locating Numbers/IP Addresses Readymade APIs
Automatic Call Distributer (ACD)
Soft Login Interface PCI DSS Complaint
Skill based Call Routing
DNC List Management
Auto updates to CRMs Quick integration with 3rd party CRM / CT
Multiple Campaign Management systems
Caller Identification, Call Monitoring (barge-in, listen) and In-depth Statistics.
100% Call Recording and Retrieval Features
CC Payment Collection System
PCI DSS Complaint
Multiple ISDN PRI Lines ensuring High Uptime.
Real Time Reporting Interface
Supports Various Card Types (Visa, MasterCard, Amex etc.)
Quick integration with 3rd party CRM / CT systems
Bulk SMS (Pull Push)
Multiple SMS Gateways
Supports Multiple SMS types (Unicode, Binary WAP, Flash etc.)
Real time G/zip encoding for APIs
High Throughput
Real time Reporting Interface
Automated Outbound Unified Communication
Communicate with customers using 1 system over:

Traditional Media: Voice, SMS and Email
Social Media: Twitter, Facebook
New Media: Push Notifications

Simultaneous Call Handling Capacity
Campaign Tracking and Reporting
key-pressed events
Reach Customers with a Blast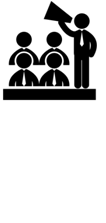 Financial Services institutions looking to reach large number of customers within short time rely on Phonon.in. Outbound Dialer and Voice Blast solution enable the financial services institutions to deliver pre-recorded promotional/informational voice messages to the entire list of leads collected through specific campaign, without increasing the call center overhead.
Easily upload of customers list through Agent Portal
Pre-defined business rules
Predictive and Preview dialing
Voice messages in regional languages
Flexibility to record customer response through key-press
NDNC Compliance
Instantly Turn Prospects into Customers

Phonon's Instant Call Connect portfolio equips financial services marketers to reduce the time between lead generation and lead qualification. Marketers generating leads through website, SMS campaigns or Missed Call services can instantly connect to their prospects, leaving no window for prospects to switch to competitor website or help-centers.
Increase lead generation: 100%
Increases first contact rate: up to 250%
Time to callback prospects: 5 to 10 seconds
Empower your Customer for Self-Help

Customers don't like to go to Bank branch or Insurance office to know their cheque status or policy premium due dates. Leverage cloud-telephony to enable your customers with Anytime Self-Service.
Phonon Customer Information Solutions enables Financial Services Institutions to enhance customer engagement through Self-Service IVR and Voice-blast or SMS Alerts for dues. They can use these services for various other applications.
Listen Customer Voice From Anywhere!

Customers feel esteemed when they know they are being heard. Phonon helps financial services institutions to automate their customer feedback collection through Feedback IVR and Feedback SMS solutions. Enable your customers to share feedback from anywhere and without any human intervention.