Job Description – Angular Developer
Phonon is a leader in customer contact automation processes in the banking, insurance and aviation travel industries. Main components on our services are: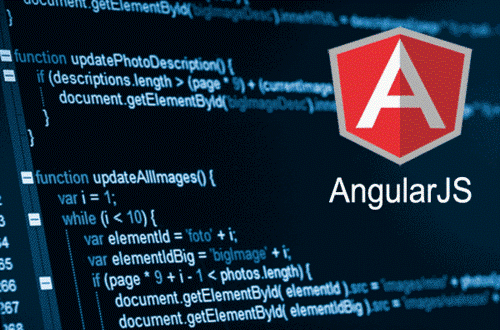 Middleware systems that integrate with various platforms of our end-users and customers.
Core systems such as speech recognition, chat bots, telephony and IVR systems that form the core of our products.
Your Role:
You will contribute to development, deployment and delivery of these solutions and products. We are looking at engineers and problem solvers and not mere developers.
Deliverables and areas of work will include:
Application design, testing, deployment and maintenance of voice applications and associated billing and rating systems, web configuration and reporting interfaces.
Proactive code code optimisation and system design.
Coordinate with customers for delivering projects and providing technical support.
Development of voice applications, billing and rating systems and user web configuration and reporting interfaces.
Code development, testing and deployment and maintenance
Desired Candidate Profile
Diploma or UG –, B.Tech/B.E. – Computers, Electrical, Electronics/Telecommunication
PG – M.Tech – Any Specialization, Computers, Electronics/Telecommunication, MCA – Computers
Doctorate – Doctorate Not Required
Must have 1-2 years of experience in AngularJS
Must have knowledge of HTML & CSS.
Must have knowledge of Java and J2EE.
Must have knowledge of basic SQL.
Spring & Hibernate will be an added advantage.
Job Location
Gurgaon/Vadodara
Company Profile
Phonon is a leading provider of enterprise grade customer interaction automation and Unified Communication solutions. Phonon.in provides customers with consultative and hosted solutions to make their customer interaction processes more efficient and effective. Phonon.in run enterprise focused bots for leading banks, insurers, financial services companies, airlines, travel companies, online portals and distribution based companies.
Phonon enables enterprises achieve superior customer experience through Inbound and Outbound Communication solutions, covering voice, SMS, email and chat through a single system. These automated systems get Phonon.in's clients achieve maximum connectivity with end users and provide predictive responses to customer queries. Phonon.in handles over 1M automated customer interactions on its systems every day!
You may please visit www.phonon.in for more details.
To Apply
Email us a copy of your latest resume to jobs@phonon.in