Job Description
You will be responsible for task management and accurate / timely project delivery within the organization's technical team. You will interact with the Sales team and individual delivery teams to ensure tasks received are well scoped and work is done in a timely and accurate manner.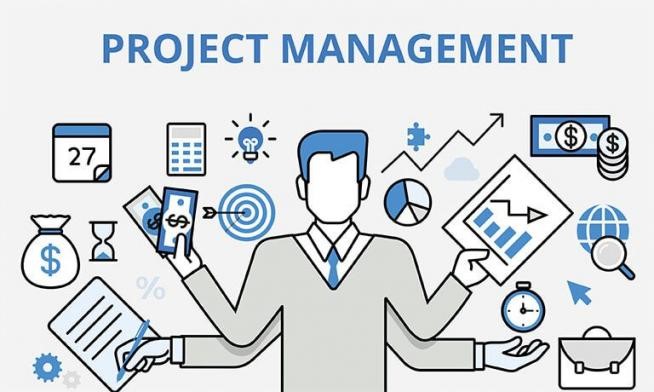 Job Duties:
Get detailed requirements from the sales team.
Check the technical feasibility of customer requirements.
Do the scope analysis of the work including effort estimates and task scheduling.
Ensure delivery and cutover as per scheduled plan and after thorough testing.
Key Skills
Technical Management, Technical Understanding, Analyzing Information, Informing Others, Staffing, Problem Solving, Data Center Management, Developing Budgets, Coordination, Strategic Planning, Quality Management
Candidate Profile
PMP or PRINCE certified, Diploma / BE in Electronics, Computer Sciences or BCA/MCA.
4-8 years' experience, of which 3 years' experience in programming.
Hands-on system integration skills in web services, XML, TCP/IP, SQL
Working in one or bot of Java/J2EE or telecom will be a definite plus.
Six Sigma Green/Black Belt Degree would be an added advantage.
Strong working knowledge of Microsoft Office
Strong written and verbal communication skills.
Job Location
Vadodara
Experience
4-8 yrs
Company Profile
Phonon is a leading provider of enterprise grade customer interaction automation and Unified Communication solutions. Phonon.in provides customers with consultative and hosted solutions to make their customer interaction processes more efficient and effective. Phonon.in run enterprise focused bots for leading banks, insurers, financial services companies, airlines, travel companies, online portals and distribution-based companies.
Phonon enables enterprises achieve superior customer experience through Inbound and Outbound Communication solutions, covering voice, SMS, email and chat through a single system. These automated systems get Phonon.in's clients achieve maximum connectivity with end users and provide predictive responses to customer queries. Phonon.in handles over 1M automated customer interactions on its systems every day!
You may please visit www.phonon.in for more details.
To Apply
Email us a copy of your latest resume to jobs@phonon.in