Technical Lead – Telecom Scripting
You will be a senior/lead member of our telecom application scripting team. You will be working on Asterisk, C-like scripting language, and PHP based IVR applications.
Are you ready to take your career to the next level? We are actively seeking an experienced Technical Lead with proficient technical skills and hands-on development experience.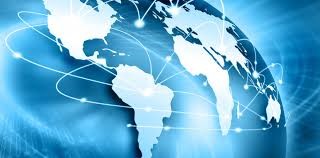 Job Responsibilities
Handle all IVR related tasks (our C like ADE and Asterisk)
Assist in the definition of project scope and objectives, involving all relevant stakeholders and ensuring technical feasibility.
Analyse and make code modifications on our telephony application to meet the need of customer change requests.
Participate in troubleshooting and triggering of issues to drive towards root cause identification and resolution
Ensure that tasks adhere to the required standards of timeline and scope.
Provide technical design and development guidance to the team.
Communicate proactively with all involved personnel to provide encouragement, identify problems, create solutions, and implement improvements efficiently.
Desired Candidate Profile
Diploma or UG –, B.Tech/B.E. – Computers, Electronics/Telecommunication, BCA
PG – M.Tech – Any Specialization, Computers, Electronics/Telecommunication, MCA – Computers
Technical Leadership, Technical Development, Analysing Information, Staffing, Problem Solving and Coordination
4-6 years' experience in software field especially IVR, C/PHP scripting and knowledge of SQL.
Proficiency with Triton and/or Asterisk, PHP, Core Java, Databases (MySQL / MS SQL) & Application servers.
Working in telecom, knowledge of Wireshark / Bugzilla will be a definite plus.
Good command over written / verbal English.
Job Location
Vadodara
Experience
4-6 Years
Company Profile
Phonon is a leading provider of enterprise grade customer interaction automation and Unified Communication solutions. Phonon.in provides customers with consultative and hosted solutions to make their customer interaction processes more efficient and effective. Phonon.in run enterprise focused bots for leading banks, insurers, financial services companies, airlines, travel companies, online portals and distribution-based companies.
Phonon enables enterprises achieve superior customer experience through Inbound and Outbound Communication solutions, covering voice, SMS, email and chat through a single system. These automated systems get Phonon's clients achieve maximum connectivity with end users and provide predictive responses to customer queries. Phonon.in handles over 1M automated customer interactions on its systems every day!
You may please visit www.phonon.in for more details.
To Apply
Email us a copy of your latest resume to jobs@phonon.in