Job Preview
Do you have 8+ years software development experience and want to now shift to the Project Management side of technology? Are you well conversant in Core / Advanced Java? Have you already managed a team of 8-10 people? Do you have or intend getting a PMP certificate? If yes, read on. This might be the right opportunity for you.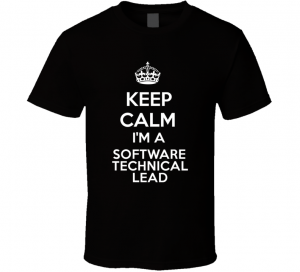 Job Description
You will be the senior most person in a team of about 12 software engineers and quality personnel and will be responsible for the entire software development lifecycle in our core services business.
You will be the sole point responsible for requirement analysis, workload distribution, task allocation and planning and release of all work related to our core application.
Our work relates to enterprise IVR applications; so work will include development and maintenance and change control of our client voice applications, billing and rating systems and user web configuration and reporting interfaces.
Deliverables and areas of work will include:
Project Management

Managing projects with top-down oversight from inception to completion and ensure that all projects adhere to the required standards of workmanship, timeline and scope.
Assist in the definition of project scope and objectives, involving all relevant stakeholders and ensuring technical feasibility. Perform risk management to minimize project risks.
Manage changes to the project scope and project schedule.

Technical Management

Providing technical design and development guidance to the technical team and Ensuring proactive code optimization and systemic thinking in the organisation
Participate in troubleshooting and triggering of issues with different teams to drive towards root cause identification and resolution.
Communicate proactively with all involved personnel to provide encouragement, identify problems, create solutions, and implement improvements efficiently.
Engaging and managing the team of Engineers including goal setting, career path definition, counseling and productivity management.
Key Skills
Technical Management, Technical Understanding, Analyzing Information, Staffing, Problem Solving, Coordination, Strategic Planning & Quality Management
Minimum 8 years overall experience with 3-4 years lead/management experience in the software field, including development work and interactions with customers.
Proficiency with Core Java, J2EE, Databases (MySQL / MS SQL) & Application servers.
Six Sigma Green/Black Belt Degree would be an added advantage.
Strong working knowledge of Microsoft Office (Excel, Word) and Bug Management tools.
PMP / PRINCE II certification is a plus.
Technology benchmarking experience.
Strong Analytical and Logical Abilities with good communication skills.
Job Location
Vadodara
Reporting To
Chief Technology Officer
Experience
Minimum 8 years relevant experience
Company Profile
Phonon is a leading provider of enterprise grade customer interaction automation and Unified Communication solutions. We run enterprise focused automation solutions and bots for leading banks, insurers, financial services companies, airlines, travel companies, online portals and distribution-based companies.
Phonon enables enterprises achieve superior customer experience through Inbound and Outbound Communication solutions, covering voice, SMS, email and chat through a single system. These automated systems enable Phonon's clients achieve maximum connectivity with end users and provide predictive responses to customer queries. Phonon handles over 1million automated customer interactions on its systems every day! We have offices in Vadodara and Gurgaon and employ close to 50 staff.
Please visit www.phonon.in for more details.
To Apply
Email us a copy of your latest resume to jobs@phonon.in