Client Success Associate
Job Description – 
You have the best customer management and business consultancy skills around; are passionate about engaging your customers and you have impeccable relational skills and can create win/win environments for all parties that you work with. You are great at data analysis, Excel and PowerPoint. If this is you, we would love your help in taking care of our clients.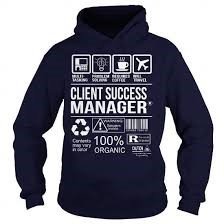 Job Responsibilities
Prepare business cases and solutions for client requirements.
Work towards deal closure with customers and as per expectations set by management.
Build and manage customer relationship to ensure greater business within customers with regular client calls, monthly meetings and quarterly senior management meetings
Own overall relationship with assigned clients, which include: Increasing adoption, ensuring retention, and satisfaction.
Work to identify and/or develop upsell opportunities.
Responsible for delivery of solutions as per client expectations.
Liaison to ensure effective scoping and setting of client expectations and delivery of projects.
Maintain client account health check up to ensure consistent and high-quality service delivery to customers and a delighted customer at each stage.
Ensure timely billing, invoice clearance and payments from customers.
Qualifications
Graduation in any Engineering Discipline
Post Graduate in Sales and Marketing Or Diploma in Sales and Marketing.
Desired Candidate Profile
3-6 years of relevant experience.
Prior experience in Pre-sales, Customer Success or equivalent history of increasing customer satisfaction, adoption, and retention.
Proficient in Office software (Excel & PowerPoint).
Prior experience in closing sales deals at the executive level a plus.
Impeccable written and verbal communication skills.
Detail oriented and analytical.
Thrives in a multi-tasking environment and can adjust priorities on-the-fly.
Company Profile
Phonon.in provides customer contact automation services to leading enterprises of India. A Deloitte Technology Fast 50 India Winner and a Red Herring Top 100 Asia, Phonon.in was recognized by CIOReview magazine as one of the most promising Unified Communications Company of India!
Phonon's solution portfolio includes: Chatbots, Click-to-Call™, SMS-to-Call, Click-to-Video, RMConnect, DealerConnect™, CCNow™, Automated Outbound Unified Communication Systems and aviation focused suite of services under the brand, 22North™.
Phonon has taken the paradigm of providing information at your fingertips to the next level. Phonon is proud to announce the recent launch of India's first multi-modal flight bot for aviation sector aptly named, Trixie. Phonon's flight status bot is available on Facebook at www.facebook.com/trixie22north/ and on Twitter handle @22n_phonon or page at www.twitter.com/22N_phonon. Phonon aims to take these automation services to make companies #ReadyFor2020 and for the #GenerationNext of customer services.