Asterisk / Telecom Engineer
Are you hands-on experienced on systems such as Asterisk, FreePBX, Free Switch, Vicidial, FreePBX?  Do the words AGI, IVR and VoIP make sense to you and can you dot the lines between them? Do you enjoy taking Telecom-to-the-Cloud with applications that scale like crazy? If you are excited with the idea of hosted telephony technology and the impact it can have, this is the job for you and that's what you'll be doing.
This is a very responsible role for our hosted telephony technology services team. You will be handling Telecom Software & Databases.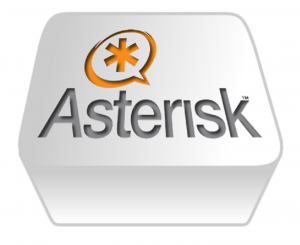 Job Responsibilities
Installing, configuring, optimising and maintaining telecom application infrastructure including Asterisk, FreePBX, Vicidial boxes.
Scripting IVR applications using Asterisk-Java, AGI and proprietory IVR tools.
Write quality and maintainable telecom software code in Asterisk, Java, PHP and Python with extensive test coverage in a fast-paced professional software engineering environment.
Creating webRTC applications including maintaining STUN / TURN servers and writing applications using webRTC.
Solution design for solving customer problems, troubleshooting customer issues and proactively tracking system performance.
Application design, testing, deployment and maintenance of voice applications and associated billing and rating systems, web configuration and reporting interfaces.
Desired Candidate Profile
Education:
Diploma or UG –, B.Tech/B.E. – Computers, Electrical, Electronics/Telecommunication
PG – M.Tech – Any Specialization, Computers, Electronics/Telecommunication, MCA – Computers
Doctorate – Doctorate Not Required
Experience:
2-4 years' experience in one or both of Asterisk (AGI, PHP is essential) or webRTC
Excellent knowledge of telecom and computing fundamentals, scripting in PHP and AGI.
Hands on knowledge of working on telecom software VoIP, Telephony IVR, Asterisk, WebRTC, FreePBX, Free Switch, Vicidial etc.
Should be passionate, persistent & creative. Knowledge of Advanced Java is a plus.
Knowing interesting software details such as TCP/IP ports, SIP session management, how telecom apps work, how SQL replication works will be a plus.
Job Location
To Apply:
Send a copy of your latest CV to jobs@phonon.in.
Company Profile
Phonon.in provides customer contact automation services to leading enterprises of India. A Deloitte Technology Fast 50 India Winner and a Red Herring Top 100 Asia, Phonon.in was recognized by CIOReview magazine as one of the most promising Unified Communications Company of India!
Phonon's solution portfolio includes: Chatbots, Click-to-Call™, SMS-to-Call, Click-to-Video, RMConnect, DealerConnect™, CCNow™, Automated Outbound Unified Communication Systems and aviation focused suite of services under the brand, 22North™.
Phonon has taken the paradigm of providing information at your fingertips to the next level. Phonon is proud to announce the recent launch of India's first multi-modal flight bot for aviation sector aptly named, Trixie. Phonon's flight status bot is available on Facebook at www.facebook.com/trixie22north/ and on Twitter handle @22n_phonon or page at www.twitter.com/22N_phonon.
Phonon proudly announces the acquisition of Artificial Intelligence (AI) chatbot company iDelivr, based out of Gurgaon. iDelivr specializes aimed at providing human-like interactions for a superior customer experience. This acquisition aims to make companies #ReadyFor2020 and for the #GenerationNext of customer services..